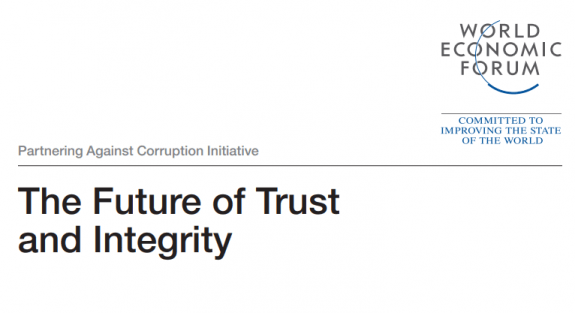 The Future of Trust and Integrity
The World Economic Forum, in collaboration with Anti-Corruption Initiative (PACI) , launched the Future of Trust and Integrity project, which examines rebuilding trust and integrity while dealing with corruption. This project identifies three main dimensions of trust and integrity – the institutional, behavioral, and technological – that positively affect change in corrupt systems.
To ensure its applicability, the project presents case studies that demonstrate businesses, governments, and civil societies that have improved their levels of trust and integrity to address corruption.
Year of publication: 2018
Author: World Economic Forum
More information: https://www.weforum.org/whitepapers/the-future-of-trust-and-integrity