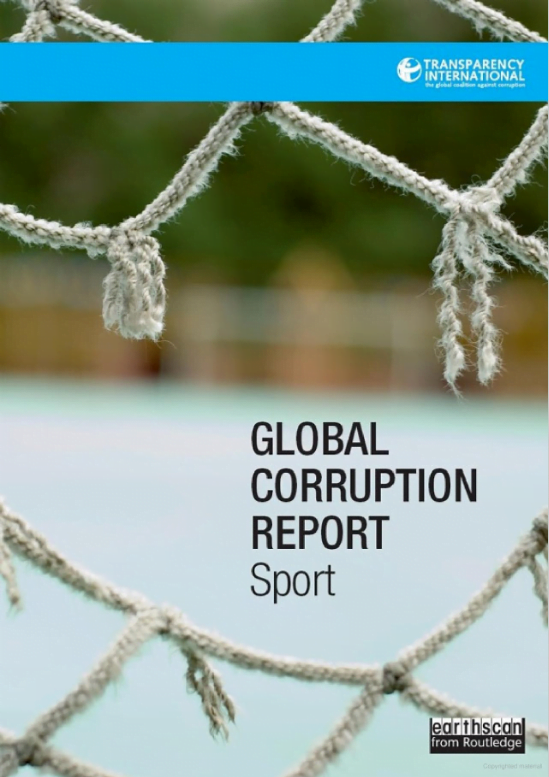 Transparency International's Global Corruption Report (GCR) on sport is the most comprehensive analysis of sports corruption to date. The Report is composed of more than 60 contributions from experts in the fields of corruption and sport, sport organizations, and other stakeholders such as governments, multilateral institutions, athletes, and academia.
The GCR Report provides essential analysis for understanding corruption risks in sports, with a focus on sports governance, sports business, major event planning, and match manipulation. The report highlights the significant work that has already been done and presents new approaches to strengthen integrity in sport. In addition to measuring transparency and accountability, the GCR prioritizes participation, from sponsors to athletes and supporters, it considers essential to restoring trust in the sport.
Year of publication: 2016
Editors: Gareth Sweeney, Associate Editor: Kelly McCarthy
Promoter Entity: Transparency International.
Publisher: Taylor & Francis – Routledge
More information: https://www.routledge.com/Global-Corruption-Report-Sport/International/p/book/9781138905924