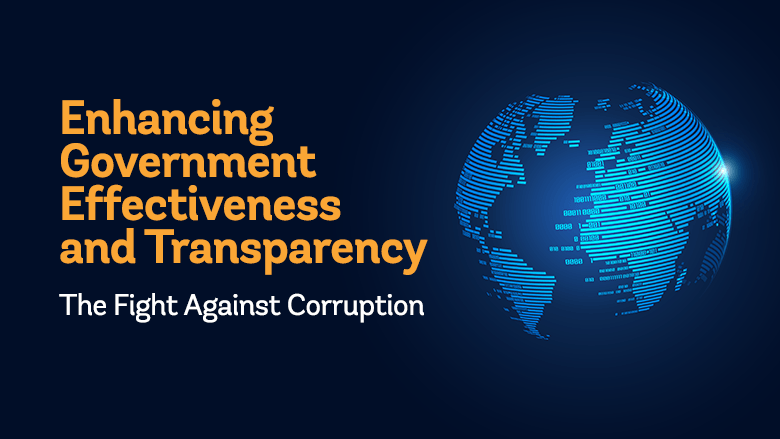 Enhancing Government Effectiveness and Transparency: The Fight Against Corruption
The report offers an analysis of the challenges governments face when confronting corruption, what tools tend to work and why, how to increase the progress being made in particular national contexts. This report is comprehensive in the sectors, tools, and institutions it covers, and serves as a resource to interested parties. The report focuses on presenting ways to increase the effectiveness of anti-corruption strategies in selected sectorsand through specific policy instruments. It covers issues, challenges, and trends in five main thematic areas: Public Procurement; Public Infrastructure; State-Owned Enterprises; Customs Administration; and Service Delivery in Selected Sectors. The report also focuses on cross-cutting themes such as transparency, citizen engagement, and technological innovation in the public sector(govtech).
The Report also informs about the work being done in the scope of the World Bank Anticorruption Action Planand is an integral part of the initiatives led by the World Bank's Vice Presidency for Equitable Growth, Finance & Institutions (EFI) to reaffirm the Bank's commitment to fighting corruption.
Publication year: 2020
Author: Rajni Bajpai & Bernard Myers
Promoter Entity: World Bank
More information: https://www.worldbank.org/en/topic/governance/publication/enhancing-government-effectiveness-and-transparency-the-fight-against-corruption