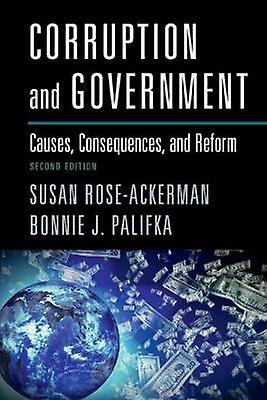 [Sinopse]
The Book Corruption and Government – Causes, Consequences, and Reform looks at the explosion of investigation that accompanied the fall of the Berlin Wall, the founding of Transparency International, and the World Bank's decision to make anti-corruption policy a priority on its Agenda. The book deals with routine payments and corruption in public procurement and privatization. It pays special attention to political corruption and accountability tools. The book describes the conditions necessary for reforming the system and discusses international initiatives – including explicit anti-corruption policies and efforts to curb money laundering.
Year of publication: 1999
Author: Susan Rose-Ackerman
He is Henry R. Luce Professor Emeritus of Law and Political Science and Professor of Law at Yale University. He has published extensively in the areas of law, economics, and public policy and has edited nine books on aspects of corruption and administrative law.
Promoter: Cambridge university Press
More information: https://www.cambridge.org/pt/academic/subjects/economics/public-economics-and-public-policy/corruption-and-government-causes-consequences-and-reform-2nd-edition?format=PB
ISBN: 9781107441095