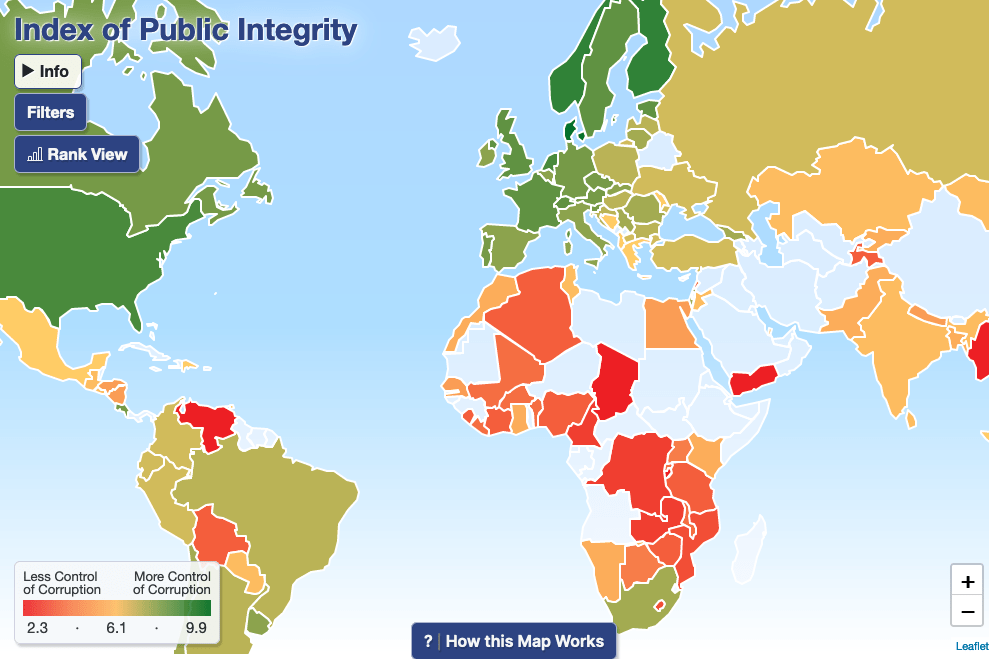 The Index of Public Integrity assesses society's ability to control corruption and ensure that public resources are spent with integrity, conveying that evidence from cross-country comparisons shows that establishing effective control over corruption requires much more than simply adopting specific tools and strict legal regulations. The idea is conveyed that effective control of corruption is based on a balance between a state calibrated to reduce the possibility of abuse of influence and society's ability to hold its government accountable.
In this sense, the Public Integrity Index illustrates the most important dimensions of this balance through 6 components: Administrative Transparency, Online Services, Budget Transparency, Judicial Independence, Press Freedom, and Electronic Citizenship.
Promoter Entity: The European Research Centre for Anti-Corruption and State-Building(ERCAS).
More information: http://www.corruptionrisk.org/integrity