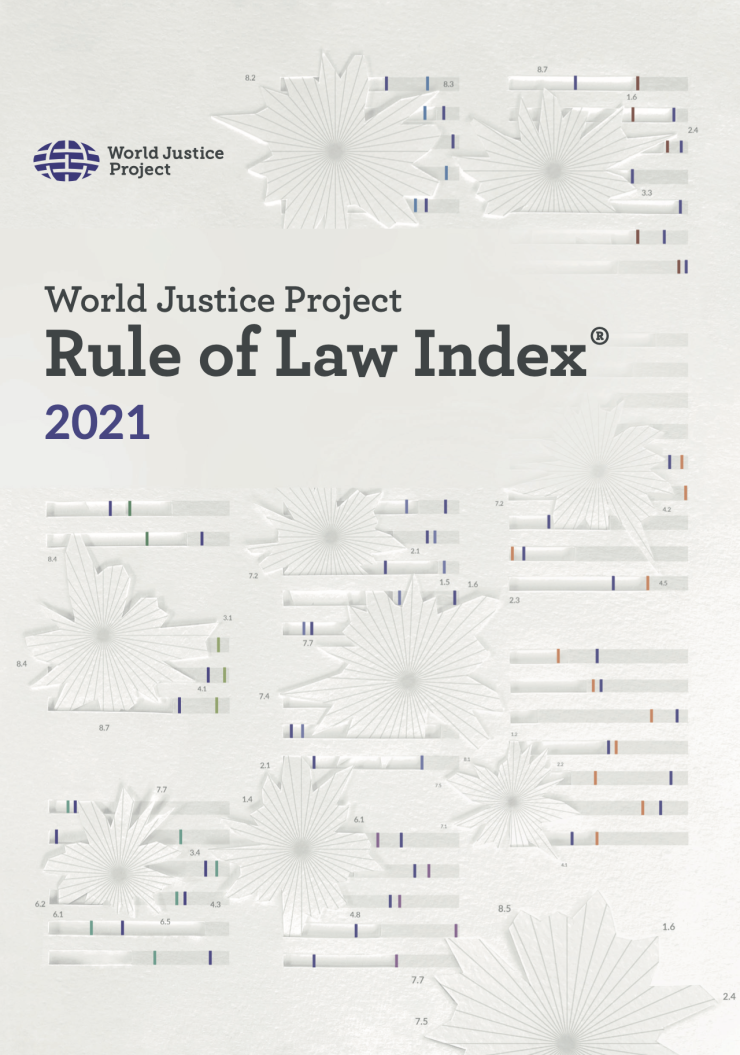 The World Justice Project (WJP) Rule of Law Index® 2021 is the latest report in an annual series measuring the rule of law based on the experiences and perceptions of the general public and in-country legal practitioners and experts worldwide.
Strengthening the rule of law is a major goal of citizens, governments, donors, businesses, and civil society organizations around the world. To be effective, rule of law development requires clarity about the fundamental features that define the rule of law, as well as an adequate basis for its evaluation and measurement.
The WJP Rule of Law Index 2021 presents a portrait of the rule of law in 139 countries and jurisdictions by providing scores and rankings based on eight factors: Constraints on Government Powers, Absence of Corruption, Open Government, Fundamental Rights, Order and Security, Regulatory Enforcement, Civil Justice, and Criminal Justice.
The scores and rankings in the WJP Rule of Law Index 2021 are derived from more than 138,000 household surveys and 4,200 legal practitioner and expert surveys worldwide. The Index is the world's most comprehensive dataset of its kind and the only to rely principally on primary data, including the perspectives and experiences of ordinary people.
The Index is intended for a broad audience that includes policy makers, civil society organizations, academics, citizens, and legal professionals, among others. It is our hope that this diagnostic tool will help identify strengths and weaknesses within each country or jurisdiction, and encourage policy choices, guide program development, and inform research to strengthen the rule of law within and across these countries and jurisdictions.